We receive hundreds of calls and emails from people who get turned away at the US border due to an old criminal offence.  You may have been able to cross the border without problems in the past, but the Americans conduct random criminal checks which are becoming even more common, and once the criminal check is done then they will deny you entry to the US.
If you have been denied entry to the US then you will need a US Entry Waiver (I-194) to return to the US.  This waiver application is complicated and will take time to complete but it is possible to obtain a US Entry waiver which will grant you permission to travel to the US.  US Entry Waivers are usually valid for one to five years.  When they expire you will need to re-apply and get the application renewed.
If you have never been denied entry to the US and you have a criminal record, you will need to get a pardon or record suspension first.  Once the pardon or record suspension is approved you will then be safe to travel to the US as the Americans have access to CPIC when conducting a criminal record check and will not see your record if you have been pardoned.
Here is a thank you letter from an individual we helped to obtain a US Entry Waiver: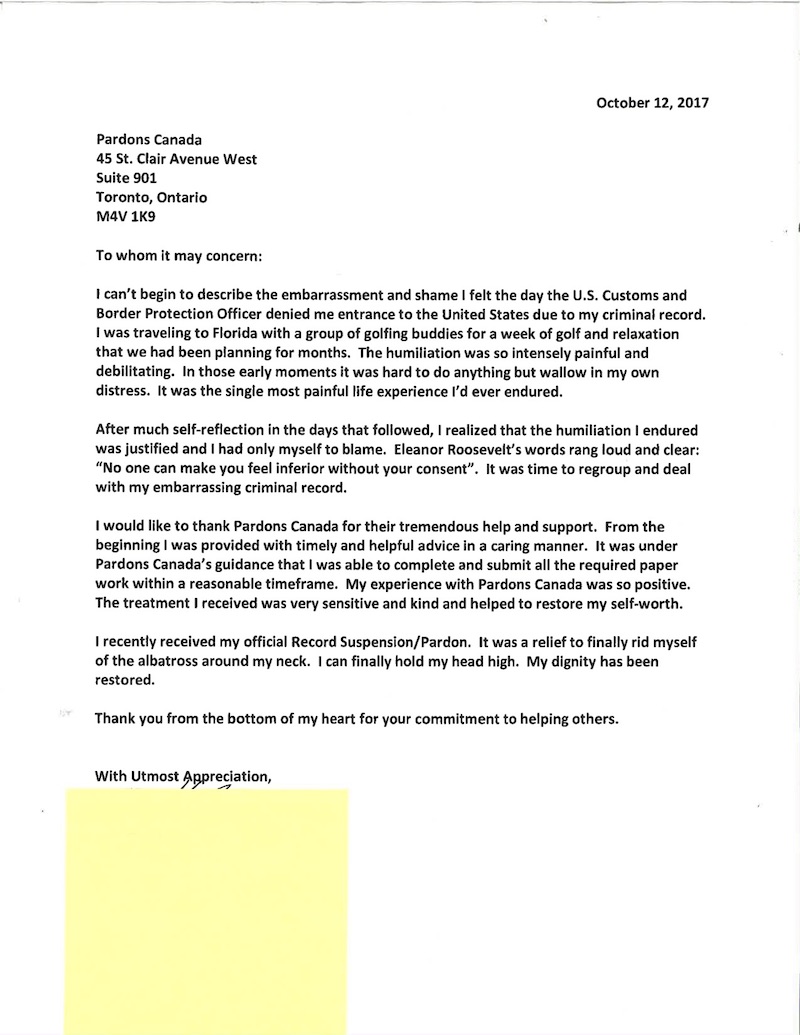 Pardons Canada
undertakes all necessary steps and procedures for removing your criminal record, including: Pardons/Record Suspensions, Purges, Photograph & Fingerprint Destruction, and U.S. Entry Waivers.