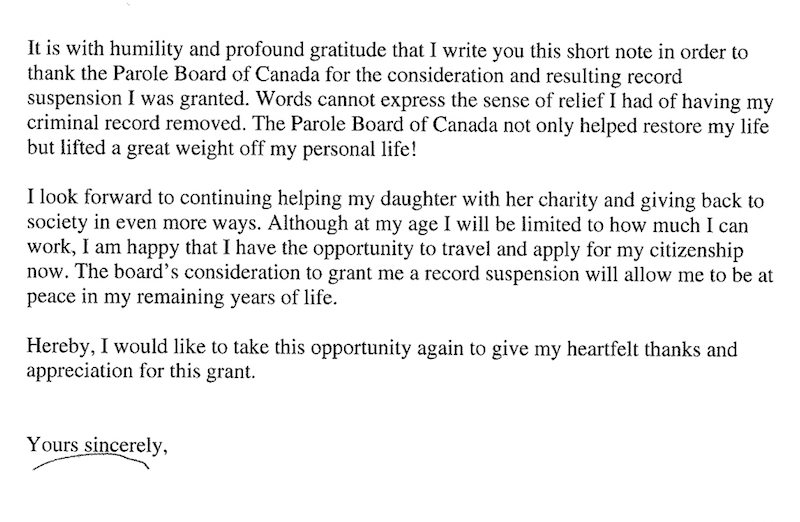 Each month we receive many emails and thank you letters from people we have helped to remove a criminal record by way of pardon, record suspension, file destruction.
The following letter comes from a person living in Edmonton who had a petty theft conviction from over 25 years ago.  The person lived with this conviction as a heavy burden for so long without knowing he can remove the criminal record.  As a result, he was restricted from traveling to the US as he knew that if the Americans did a criminal check and saw the theft charge, they would deny him at the border.
Once you get denied entry to the US, then you need a US Entry Waiver (I-192) to return to the US.  This application is complicated, expensive and takes time.  However, if you have never been denied entry to the US, then once the pardon, record suspension is granted, you will be safe to travel to the US without worry of being denied entry.
Here is a copy of the thank you letter from the person in Edmonton that we helped to remove a theft conviction so that now they are safe to travel: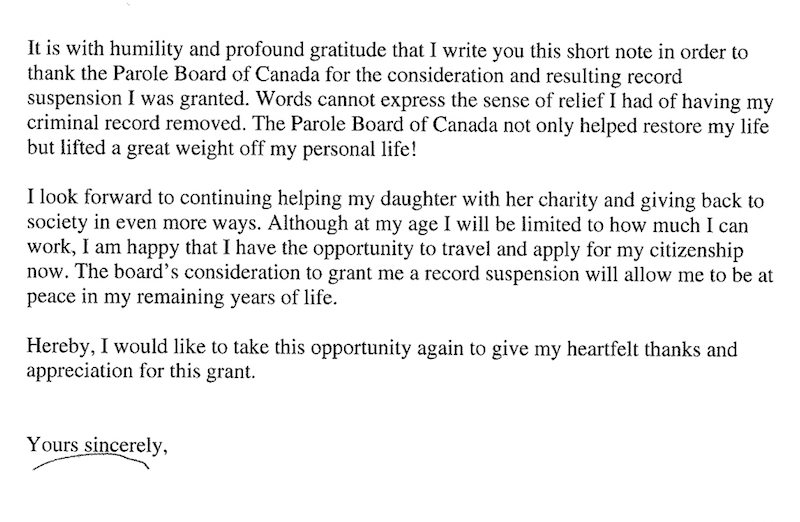 Pardons Canada
undertakes all necessary steps and procedures for removing your criminal record, including: Pardons/Record Suspensions, Purges, Photograph & Fingerprint Destruction, and U.S. Entry Waivers.