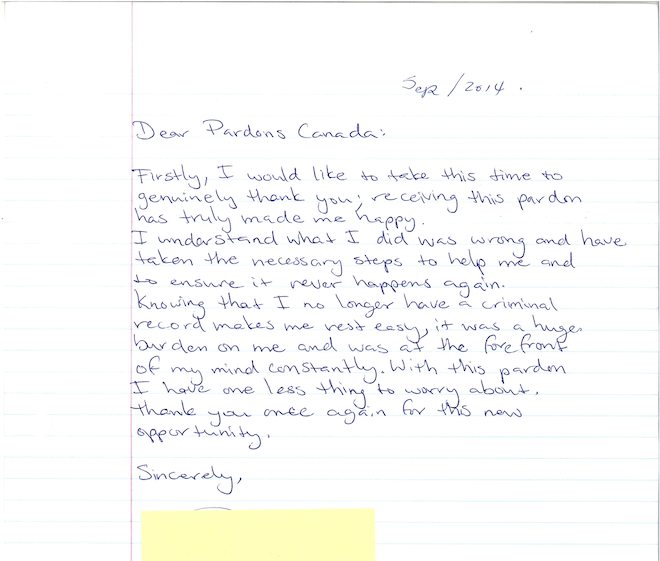 Drunk Driving which is also known as DUI, DWI, Driving While Impaired, Refusal to Provide Breathalizer and Over .08 of alcohol while driving is among the most common criminal record in Canada.
Once you pay the fine and stay out of trouble for the perscribed time, you are eligible for a Pardon/Record Suspension.  Once you obtain a pardon/record suspension your criminal record will be removed so it will no longer be seen on a common criminal record check.
People are relieved once the pardon is granted as they can have peace of mind again as well as be free to travel and employment purposes.
Here is a thank you letter from a client we recently helped to remove a DUI in Calgary, Alberta: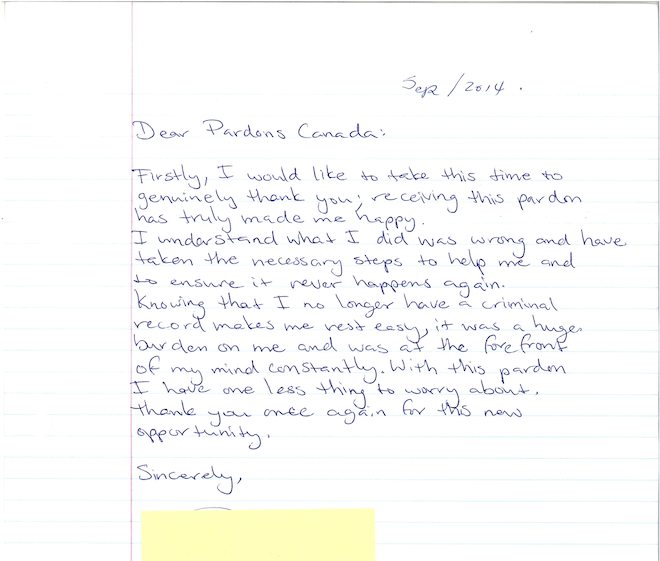 Pardons Canada
undertakes all necessary steps and procedures for removing your criminal record, including: Pardons/Record Suspensions, Purges, Photograph & Fingerprint Destruction, and U.S. Entry Waivers.