Each day we receive thank you letters from people we have helped to obtain a pardon/record suspension.
In many cases it is impossible to obtain employment with a criminal record as every employer in the country is doing criminal background checks.
Once a pardon/record suspension is obtained then you will be safe to pass a criminal background check for work and travel purposes.
Here is a recent thank you letter from a person who had a DUI conviction: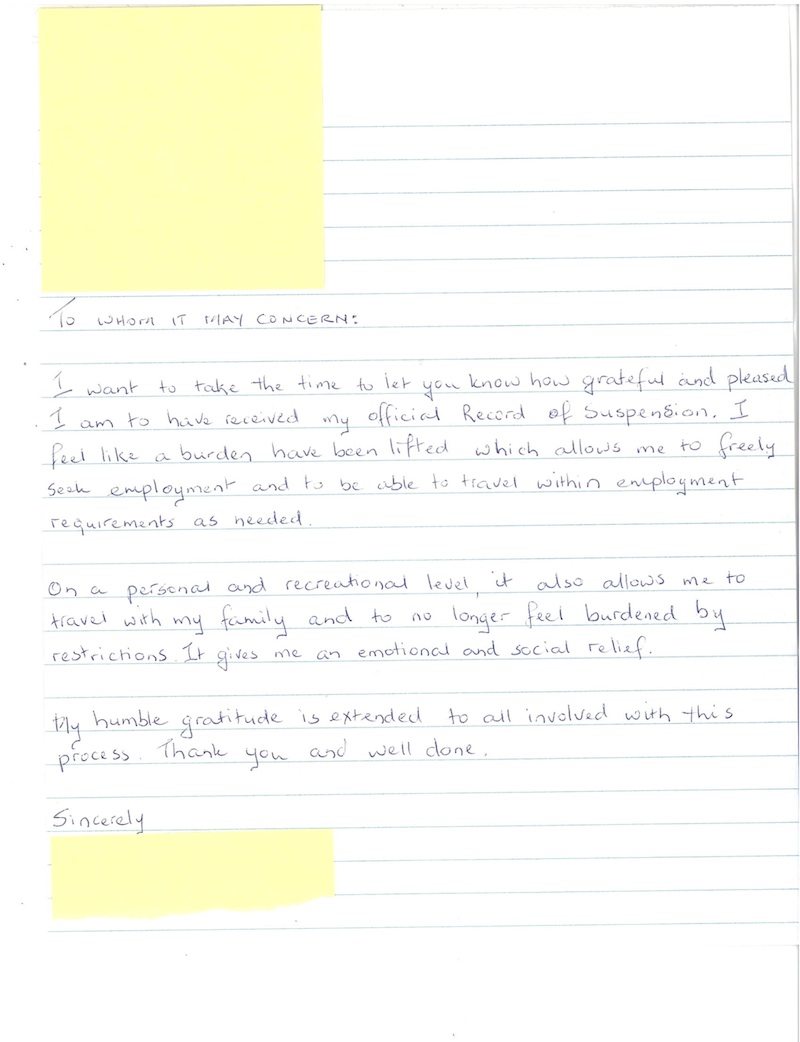 If you have any questions regarding this topic or about Pardons, Record Suspensions and US Entry Waivers email us at [email protected] or call 1-877-929-6011 or 416-929-6011.
Pardons Canada
undertakes all necessary steps and procedures for removing your criminal record, including: Pardons/Record Suspensions, Purges, Photograph & Fingerprint Destruction, and U.S. Entry Waivers.