Often times when there is a criminal charge whether it is for assault, theft, harrasment, or fraud, if it was a first offence, then the judge can rule a discharge.  It can be a conditional or absolute discharge whereby the charges are essentially dismissed once the conditions are met by the offender.
You may believe that once the discharge is completed then there is no criminal record.  This is only partially true, as the fingerprints will stay on record until a file destruction is requested from the local police and the RCMP.  In other words, your criminal offence can be seen by the public regardless of the discharge.  Therefore, it is important to apply for the file destruction so that in the future your criminal record cannot be seen by the public.
A pardon or record suspension is not required for a conditional discharge or absolute discharge since there was no conviction, yet it is important to ensure that the fingerprints are removed from the police and RCMP database.
Here is a thank you letter we recently received from a person whom we helped to remove an assault charge that was a conditional discharge: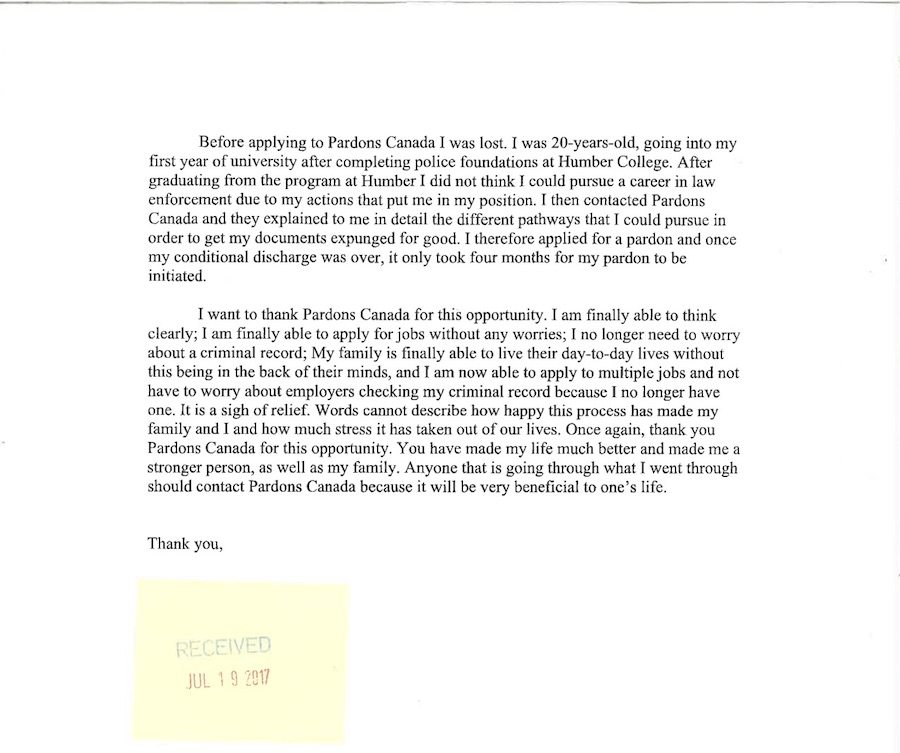 Pardons Canada
undertakes all necessary steps and procedures for removing your criminal record, including: Pardons/Record Suspensions, Purges, Photograph & Fingerprint Destruction, and U.S. Entry Waivers.