Theft under $5000 and Theft over $5000 are among the most common criminal convictions in Canada.  Once you have been charged and fingerprinted for this criminal offence then you have a criminal record that can be seen by the public.
The criminal record will stay with you forever until you get it removed by way of a record suspension or pardon.  If the charge with withdrawn, dismissed, stayed or discharged, you will still need to get a file destruction to remove the fingerprints, photos, court and police records.
Having a criminal record can hinder your ability to gain employment, volunteering, and travel to the US.  Its important to obtain a record suspension or pardon so that you will be safe in the future for these important aspects of life.
Each week we help hundreds of people to obtain a record suspension or pardon and we often receive thank you letters from people we have helped.
Here is a typical response:
"Thank you Pardons Canada for helping me attain a Canada Record Suspension. You worked the process one step at a time.  For me that was good, as I was not aware of how the process will unfold and its very complicated."
"At that time in my life when I committed the theft, I was suffering from post traumatic stress disorder.  I did not realize the seriousness of my wrong doing.  I only knew that I had to comply with the restrictions I was given."
"The disorder has rectified itself and I now am a productive member of society.  Now I can truly enjoy my new freedom.  Thanks again Pardons Canada."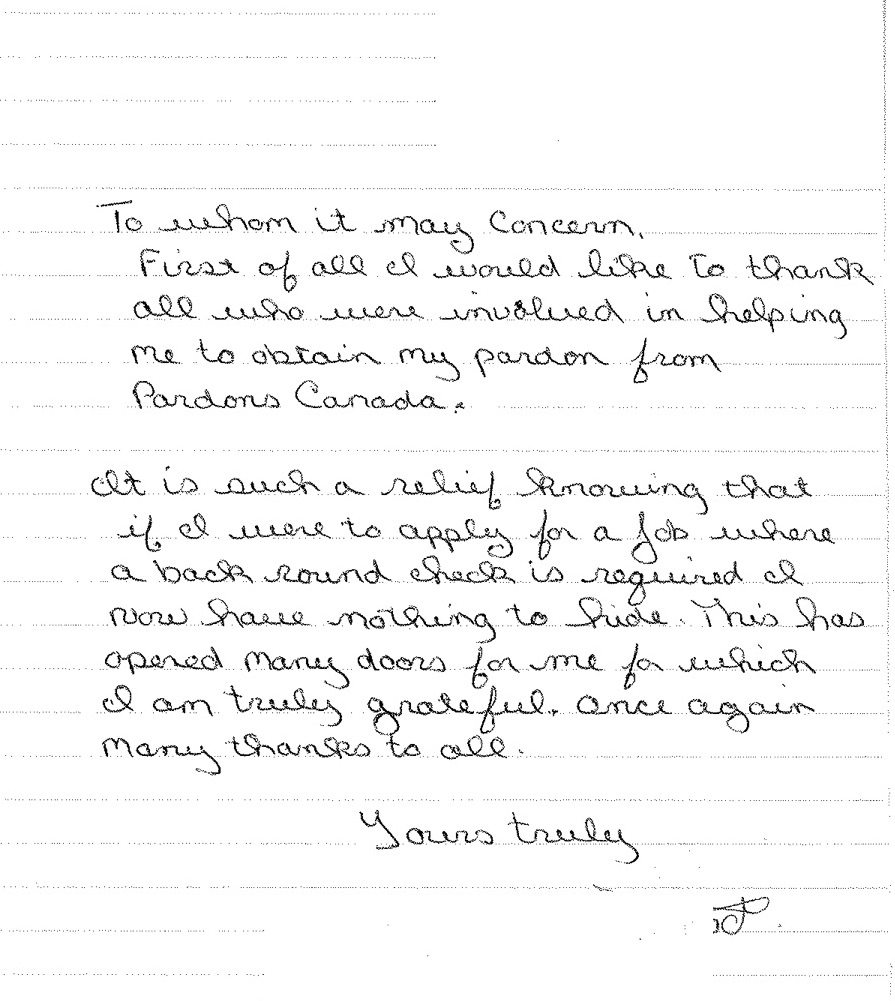 Pardons Canada
undertakes all necessary steps and procedures for removing your criminal record, including: Pardons/Record Suspensions, Purges, Photograph & Fingerprint Destruction, and U.S. Entry Waivers.