"How long does it take to get a pardon or a record suspension?" is among the most common questions we get at Pardons Canada.
People are eager to remove a criminal record mainly for employment or travel purposes so the timing on how long it takes to obtain a pardon is very important.
The truth is that the actual timing to get a pardon once the process begins varies widely depending on a number of factors.  It will depend on the number of convictions you have and the court locations.  Different courts have different timelines how long it takes for them to retrieve the court records.  The RCMP must also provide an RCMP file and depending on how backlogged they are with requests, their timing can also vary.
Local police record checks also take time and vary depending on the police station.  Finally, there is a processing time with the federal government for final approval that also takes time depending on the case.
So the long answer to how long it takes to get a pardon is usually 12-18 months from start to finish but again, this timeline can vary depending on the file.
The following thank you letter is from a person in Ontario that we helped to obtain a pardon, record suspension for a DUI criminal conviction.  In this case, the process from start to finish only took 12 months: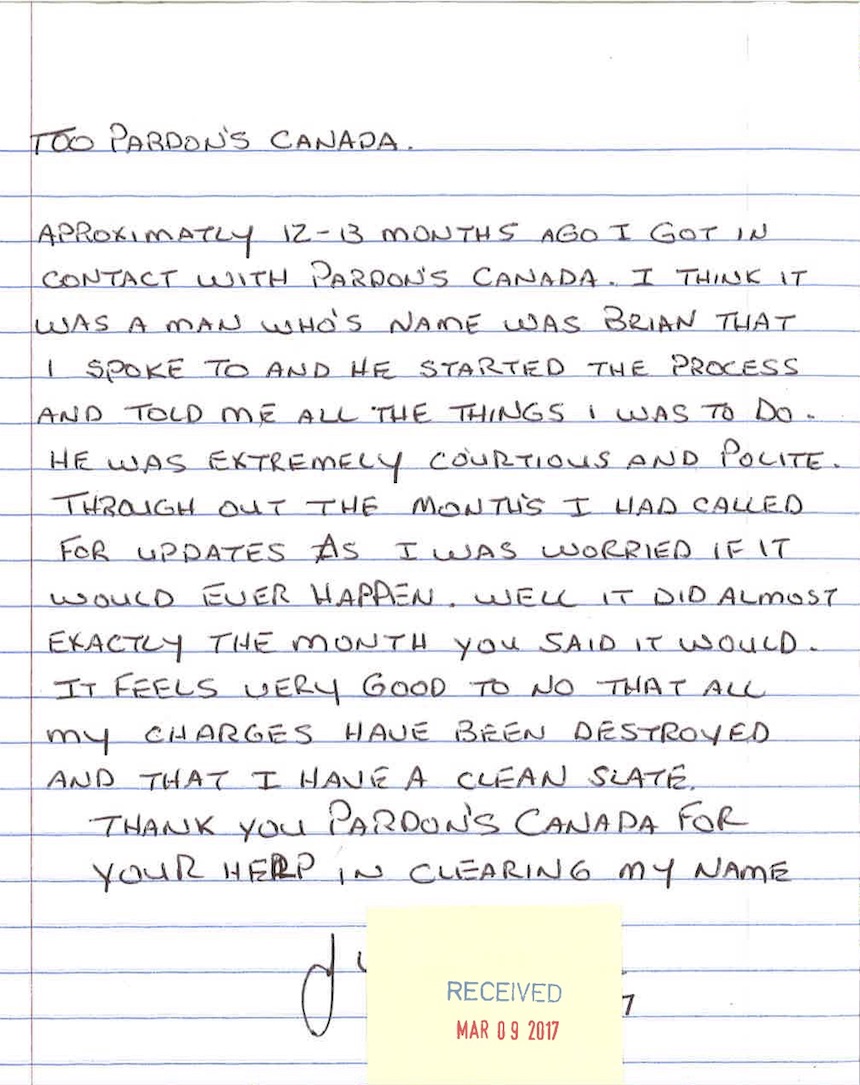 Pardons Canada
undertakes all necessary steps and procedures for removing your criminal record, including: Pardons/Record Suspensions, Purges, Photograph & Fingerprint Destruction, and U.S. Entry Waivers.