Each day we receive thank you letters from people we have helped to remove an old criminal record or obtain a US Entry Waiver.
In this person's case, he had a theft conviction for over 40 years.  Here is a copy of the thank you letter: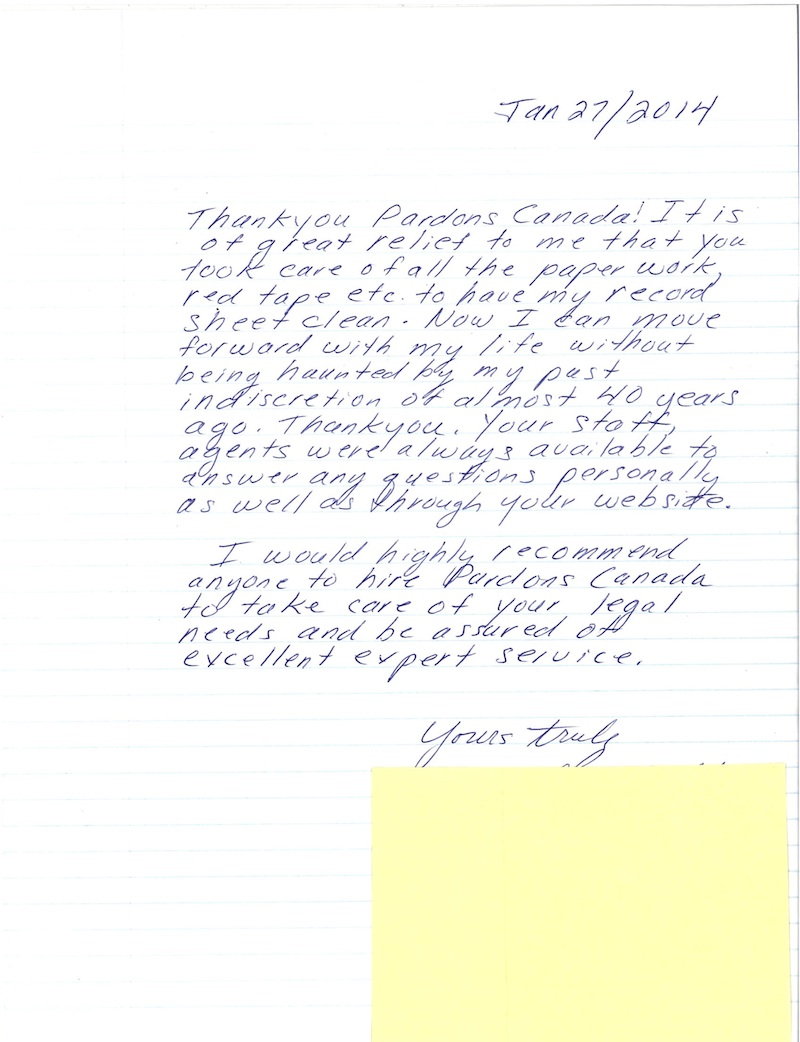 Many people believe that their criminal record simply disappears over time.  This is NOT true.  The criminal record stays forever, until a pardon/record suspension is obtained.
Many people carry the burden of their criminal past for many many years, well after they have mended their ways.  Its essential for one's peace of mind to take care of this so that they no longer have to dwell upon the past.
If you have any questions regarding this topic or about Pardons, Record Suspensions and US Entry Waivers email us at [email protected] or call 1-877-929-6011 or 416-929-6011.
Pardons Canada
undertakes all necessary steps and procedures for removing your criminal record, including: Pardons/Record Suspensions, Purges, Photograph & Fingerprint Destruction, and U.S. Entry Waivers.