At Pardons Canada we help people across the country to remove criminal records by way of pardon, record suspension or file destruction.
Depending on the conviction, whether it was a summary or indictable offence, the eligibility requirements will be a five or ten year waiting period from the end of the punishment.  If the criminal charge was stayed, peace bond, withdrawn, dismissed the waiting period to remove the criminal record is one year.  If it was a conditional discharge then the waiting period is three years.
Many people we help tell us that the burden of having a criminal record can be severe especially when it comes to work and traveling.  Since the criminal record will stay on your record forever until a pardon is granted, its important to start the process for the application as soon as possible.
The following is a thank you letter from a person we helped remove a theft conviction from over ten years ago living in Calgary, Alberta: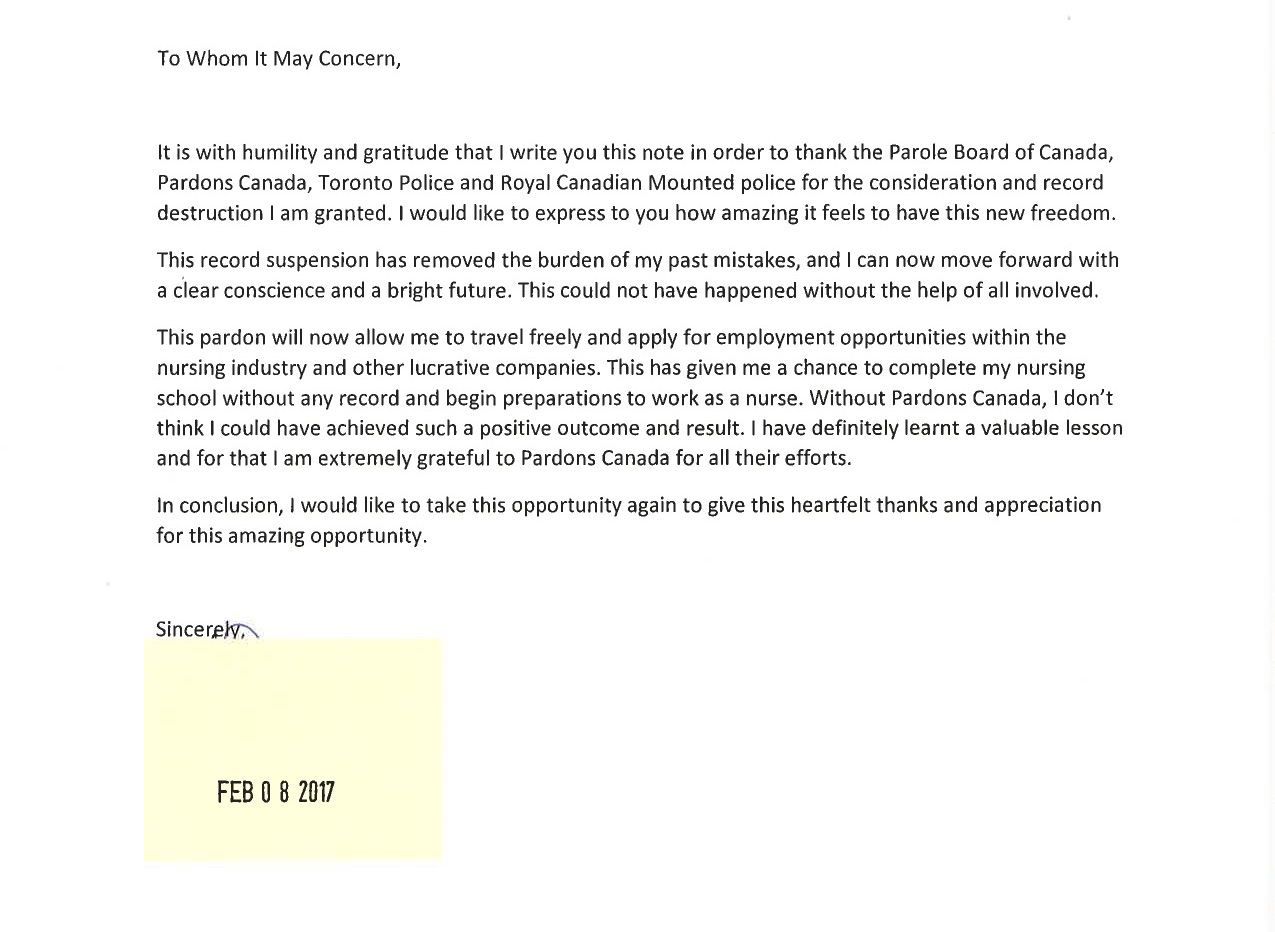 Pardons Canada
undertakes all necessary steps and procedures for removing your criminal record, including: Pardons/Record Suspensions, Purges, Photograph & Fingerprint Destruction, and U.S. Entry Waivers.