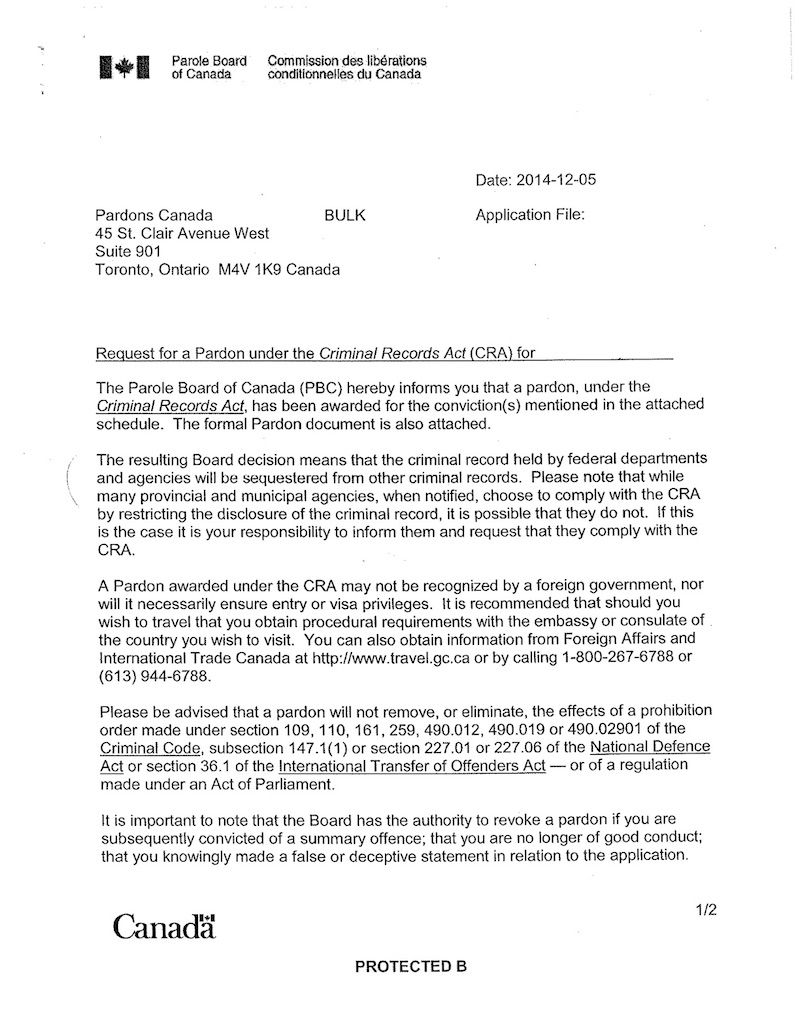 When people call or email Pardons Canada to obtain a pardon or record suspension to remove their criminal record, the most common question is if the charge will show up anywhere after the pardon is granted.
Once the pardon or record suspension is granted the criminal record will no longer show up on a criminal background check or CPIC.  This is particularly useful for people who require a criminal background check for employment purposes or for traveling to the US.
Here is an example of what a Pardon looks like that was granted on Dec. 05, 2014 for an assault conviction.  As of March of 2012, the Canadian Government is granting what is now called a "record suspension" which has the same affect as a pardon.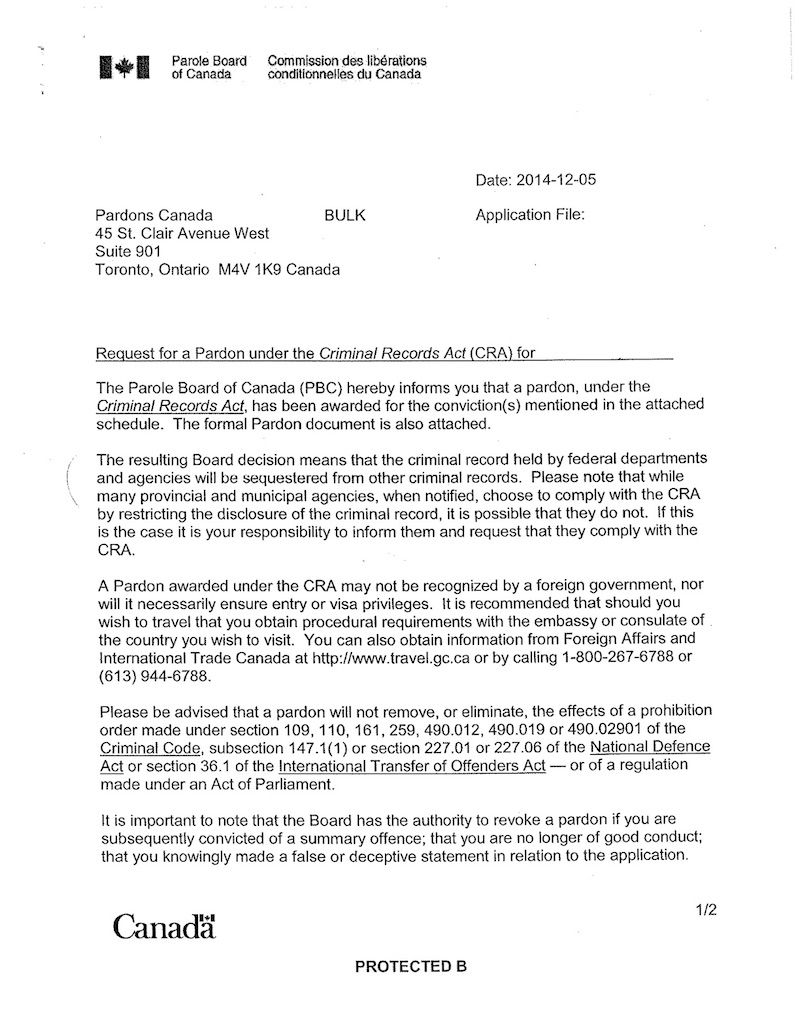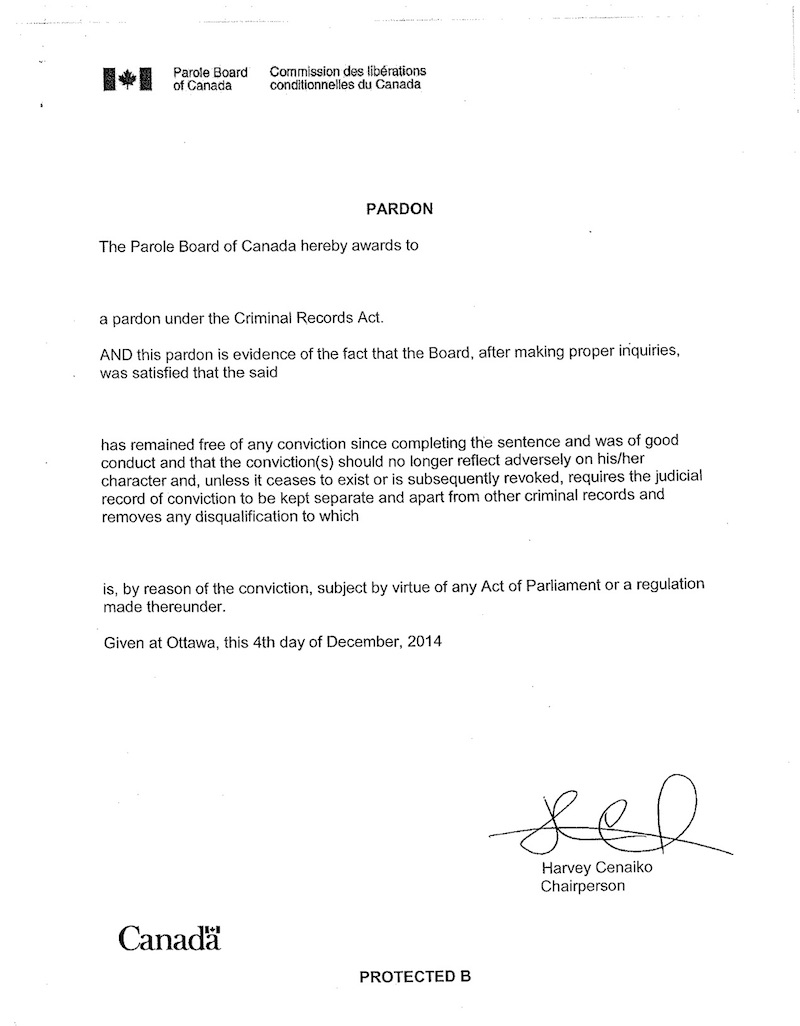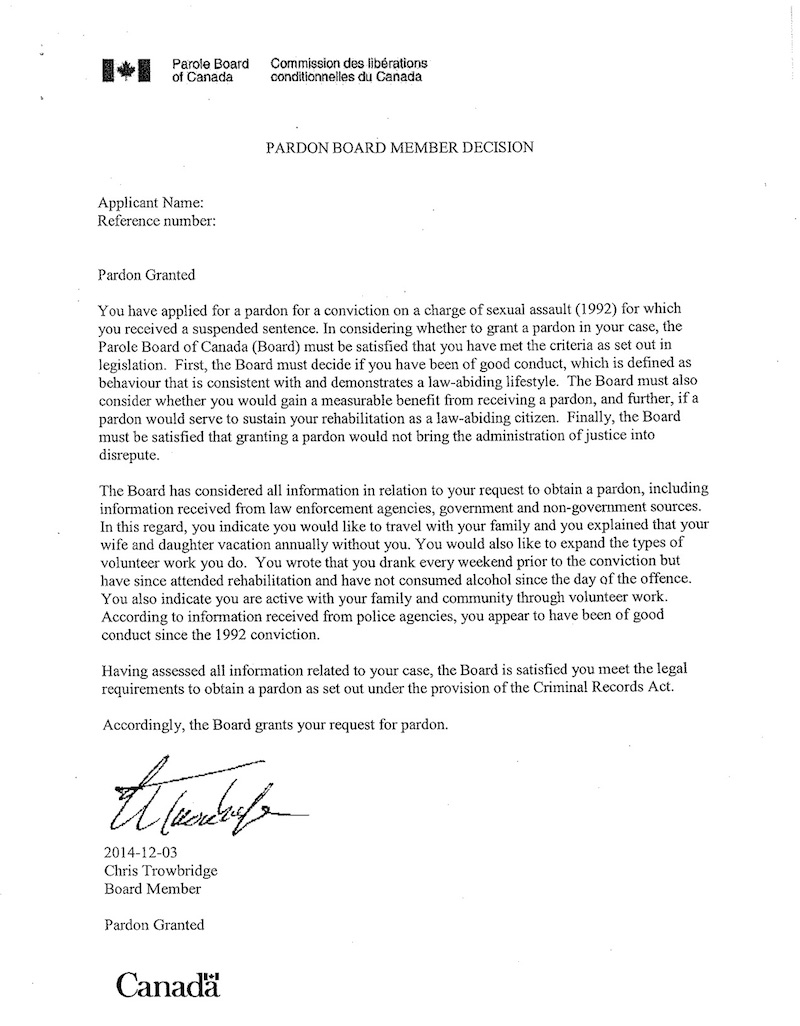 Pardons Canada
undertakes all necessary steps and procedures for removing your criminal record, including: Pardons/Record Suspensions, Purges, Photograph & Fingerprint Destruction, and U.S. Entry Waivers.