Many American citizens are unaware that if they have a criminal record in the US they can be denied entry at the Canadian border.
If you are denied entry at the Canadian border then you will need to apply for a waiver also know as a deemed rehabilitation to return to Canada to visit.
The process for the application is complicated but definitely achievable.
At Pardons Canada we help many American citizens who have been denied entry to Canada due to their criminal record to return to Canada.
Here is an example of a recent approval for a deemed rehabilitation from the government of Canada allowing the individual to travel to Canada with their old criminal record: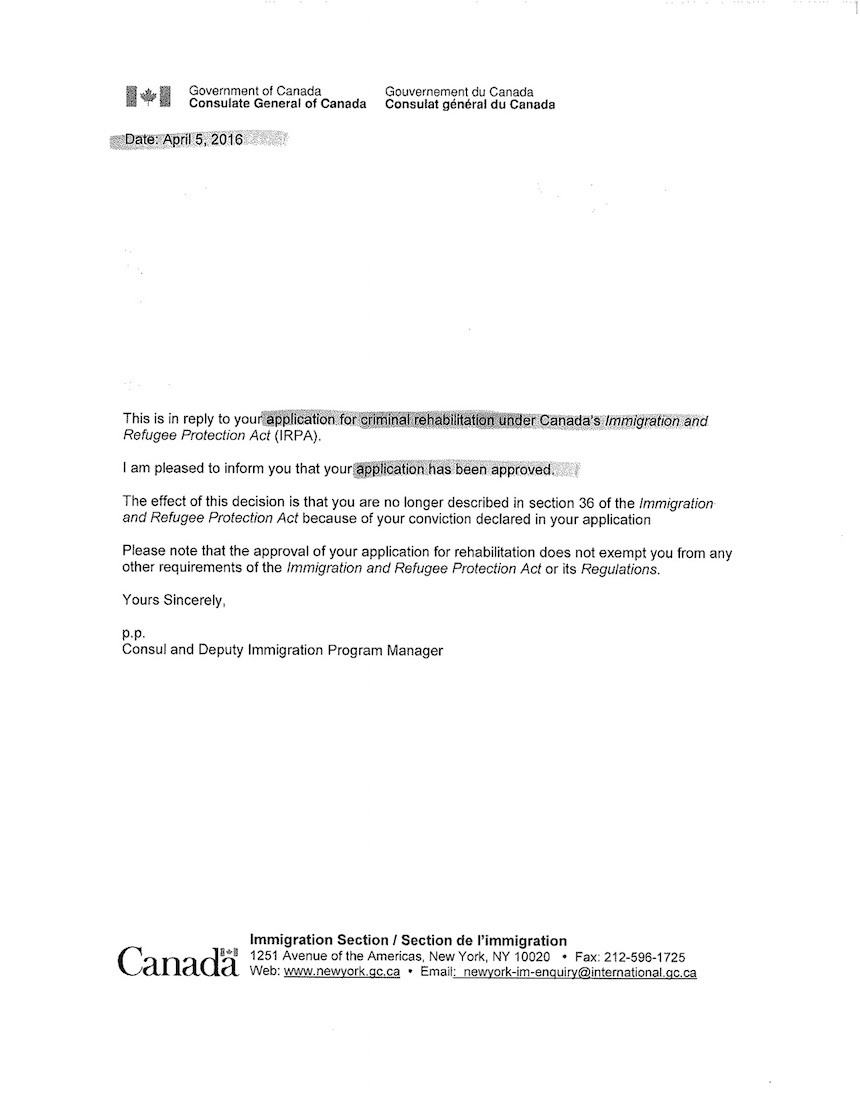 Pardons Canada
undertakes all necessary steps and procedures for removing your criminal record, including: Pardons/Record Suspensions, Purges, Photograph & Fingerprint Destruction, and U.S. Entry Waivers.